Description
Master Kush: it's hard not to fall in love with him once the effects find their way to your consciousness. Smoking Kush weed provides a pleasing and very relaxing feeling, which is not overly sleepy. The Master Kush strain produces a subtle earthy, citrus smell with a hint of incense, the flavor is often described as the same with a touch of vintage flavor.
THE STRAIN THE MASTER
Easy on lungs and palate, Master Kush is non-expansive and very smooth to smoke. The effect is not kicking in immediately, be patient and enjoy. After taking a few puff's you will experience an all-over body buzz and  that is relaxing but awake. The high can also create optically pleasing effects, making it a good candidate for watching a movie or visit a museum.
FOUNDED IN AMSTERDAM
Master Kush is a strain originally named High Rise, which finds the roots in Colorado. Kush weed is a popular Indica cross created by the Dutch out of two strains from different parts of the Hindu Kush region. This mostly Indica strain gained popularity in the coffee shops over there, as a unique tetraploid strain. Most cannabis strains are diploid.
FAMOUS CANNABIS CUP WINNER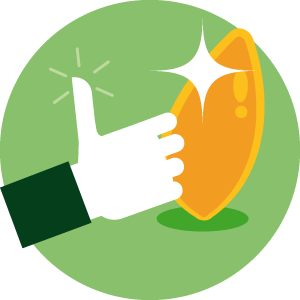 The strain has won several awards over the last 25 years. Master Kush won The Cannabis Cup twice: once in 1992 and again in 1993. This cup can be compared to the Superbowl of pot. Even the famous rapper Snoop Dog, nowadays Snoop Lion, let himself out about Kush weed, he said the Master Kush strain happens to be his strain of choice.
MASTER KUSH FROM AMSTERDAM
Amsterdam Marijuana Seeds (AMS) offers Master Kush weed seeds that are developed and bred here in Amsterdam. Our Master Kush can be classed as an F4, which means our Kush plants are very stable strains. Master Kush is special, it numbs but produces not a full-body stoned feeling. Smoking during the day is perfect, you'll be full of creative energy during the day.
RECEIVE MASTER KUSH AT HOME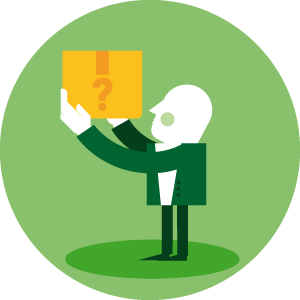 All our products are shipped worldwide by registered mail, so we can guarantee your order. From America to France and more: it doesn't matter where you live. Did you know keeping weed seeds is legal in many countries? Growing strains is another story. That's why we deliver discreetly, so nobody knows you ordered Master Kush seeds.
PAY SAFE AT AMS
As you can read above, we do not state marijuana-related content on our packaging. We ask you to do the same on your cash and bank payments. Paying is a secure process at AMS and we have several payment options like a bank- and credit cards, cash or even bitcoins. In our payment terms, you can read which one is most anonymous.
ABOUT AMSTERDAM MARIJUANA SEEDS
Amsterdam Marijuana Seeds (AMS) is one of the best cannabis seed suppliers for over 15 years. With more than 120 different strains we are the most complete seed bank as well. All our seeds are selected and developed by our experienced Dutch growers. So order your Master Kush strain straight from the marijuana capital Amsterdam and expect the best quality possible.
KUSH WEED CHARACTERISTICS
The bright green flowers are bursting with trichomes and orange hairs. The smell and taste of Master Kush are similar; each bud is extremely sweet, earthy, with a little bit of citrus. The Kush strains hold a superb balance of full-body relaxation without the mind-numbing effect that many Indica strains produce. Kush weed offers a sharpened awareness that brings out the best of any activity.
RELAXED BODY, SHARP MIND
Medical wise, this strain's main use is for relieving stress and anxiety. The strong, Indica-based effects are ideal for relaxing. Kush weed is effective in the treatment of depression and insomnia. Its body-numbing high helps to manage chronic pain. The strong munchies produced of the Kush strains can be useful in stimulating an appetite for patients suffering from eating disorders like anorexia and bulimia.
LET US KNOW YOUR OPINION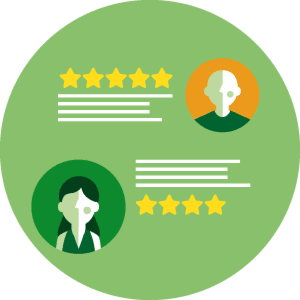 AMS aims to be the best supplier of high-quality seeds. We want to help you to grow strong and rewarding Kush plants in every way. By delivering the best seeds, by advising you with enthusiasm and expertise and by listening to your suggestions and wishes. We are happy with every review from our customers, which you can read on the independent review website Trustpilot.
CHOOSE AMS KUSH WEED
Choose AMS as the supplier of your weed seeds and do not regret is. Did you know picking your seed bank is the most crucial choice you make? Because the best quality seeds are most important for a strain to grow out into a strong plant. It all starts with the best seed bank. AMS offers you the best quality, price, service, and expertise.
TRY BREEDING OTHER MARIJUANA SEEDS
Do you have a favorite strain or just want to try something new? Check our weed seed selection by our marijuana seeds table. Do you want to know all about the flowering time, THC level or yield of the strain you want to buy? In this table, you find all the strains and specifications. This may help you choose the feminized or regular seeds that will suit you.
QUESTIONS? PLEASE ASK!
If you want to know more about the Master Kush strain or maybe our other marijuana seeds, do not hesitate to ask or read our detailed grow guide. Our customer support team is ready for you to give expert advice. Do you have great ideas for our online seed shop? Let us know. Send an email or fill out our contact form. We will get back to you within a day.
PURCHASE MASTER KUSH NOW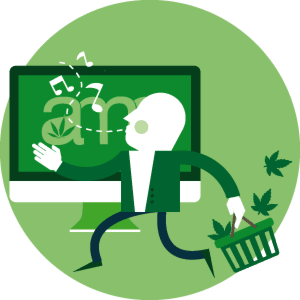 Did you become curious to the strain the master? Order Master Kush weed seeds now online at Amsterdam Marijuana Seeds. You can order weed seeds per 10 seeds. You can get extra discount on your favorite strains. Subscribe to our newsletter and follow us on Facebook, so you can enjoy special discounts up to 50% on selected weed seeds every week.
WORLDWIDE SHIPPING
We are not bound by borders: AMS guarantees worldwide shipping.